I have always been fascinated by how the use of physical structures within a community evolves over time, allowing a place to find new purpose and engagement with its residents. When those buildings become historic, the connection between the past and the present becomes tangible. And sometimes it becomes sweet.
The Candy Factory (now known as the Art Factory) is a refurbished building which was home to the Hopkins Candy Factory in 1908, producing five to ten tons of candy per day! A city-wide fire in 1905 destroyed a significant portion of the town, and this building was part of a generation of new buildings built in the remnants of that destruction.
Over a hundred years later, the building has also been home to a feed and seed operation, a Southern States location, a tire warehouse for the Merchant family business (the Merchant family eventually donated the building to the city), and finally a community arts center with an art gallery, a classroom focused on art education, and a little theatre for community productions.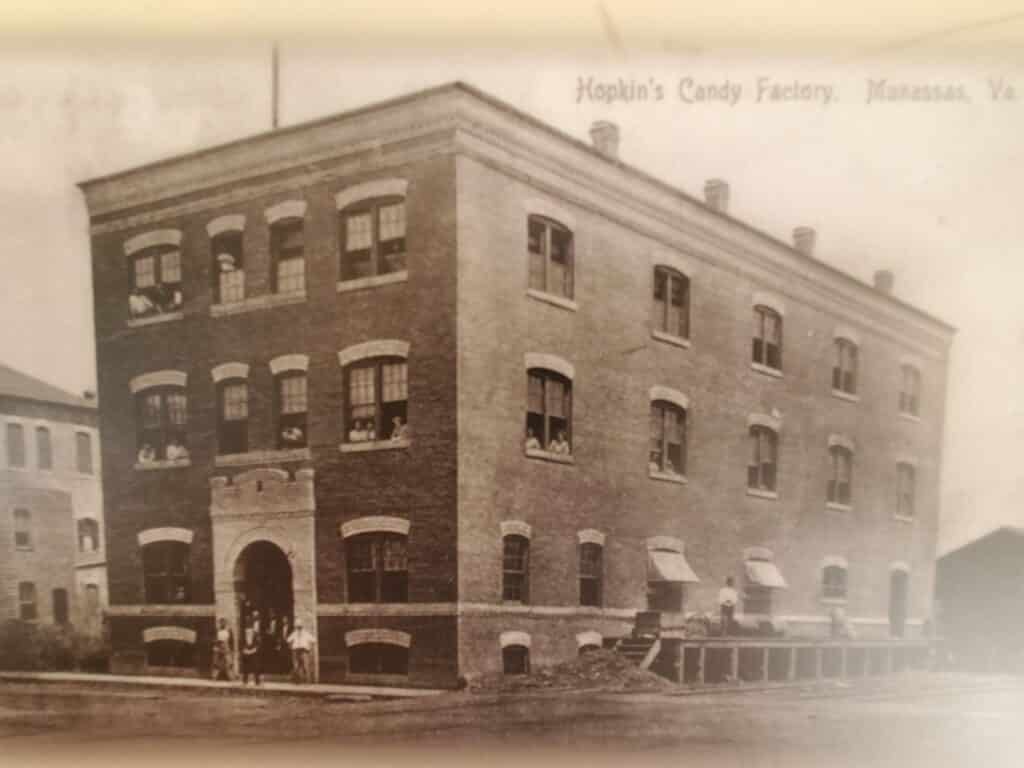 The glassed-in loading dock door had once aligned itself nicely with the train tracks that sideswiped the building making for easy loading and unloading of the sugary sweets. Examining the exterior brick walls one can see the whispers of the past coming through with a hint of advertising for the feed and store operation as if reminding us, ever so subtly, that a different past mattered to the community in a different time. These "ghost signs" are remnants of a popular practice for commercial buildings between 1880s and 1950s to advertise the wares contained inside.
I'm not sure where or when my interest in historical preservation began but it is an aspect that I seek out in each town I visit. I want to know how a town has looked to the past for inspiration, learned about the historical facts that inform its culture, and what stories are deemed important (and not) and why.
In writing, this process is known as developing backstory. How a place influences us, shapes us, becomes a place we want to honor or escape. I've just spent the past three months writing backstory for my next novel as I get acquainted with new characters, the places they have lived, and the people they loved. It might be my favorite aspect of writing.
"At its best, preservation engages the past in a conversation with the present over a mutual concern for the future." William Murtagh
Maybe it's my favorite part of writing because it is essentially historic preservation. Maybe as I age, I like to see that some things can be preserved for the enjoyment of future generations, or maybe I like the creative aspect of regeneration that allows something to evolve so artistically over time. Or maybe I just like living close to a place that once produced five to ten tons of candy a day. How sweet!